All The Conveniences
Exquisite arrangements and classic appeal complete the St. Christopher's Hotel's 83 guest rooms and suites. Each spacious guest room is equipped with all the conveniences for comfort of the weary traveler. We have 76 spacious rooms, 2 executive suites, 3 efficiency units and 2 grande suites available for our guests to choose from, all equipped with new air conditioners, as well as windows that open.
As of October 2, 2022, our hotel is no longer pet friendly, we do allow service dogs that are recognized by the ADA however owners must provide there service papers during check-in.
Our rooms include: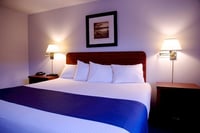 Queen Queen Ocean/Mountain View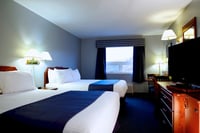 Queen Queen Adjoining Ocean/Mountain View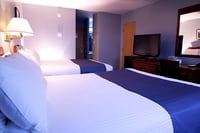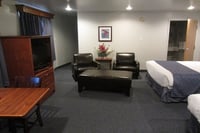 Located on 1st and 2nd floors. Includes an electric fireplace.